9-WEEK PROFESSIONAL CULINARY ARTS SERIES I: COOKING FUNDAMENTALS FOR THE SERIOUS COOK - 01/08/2024 - 03/04/2024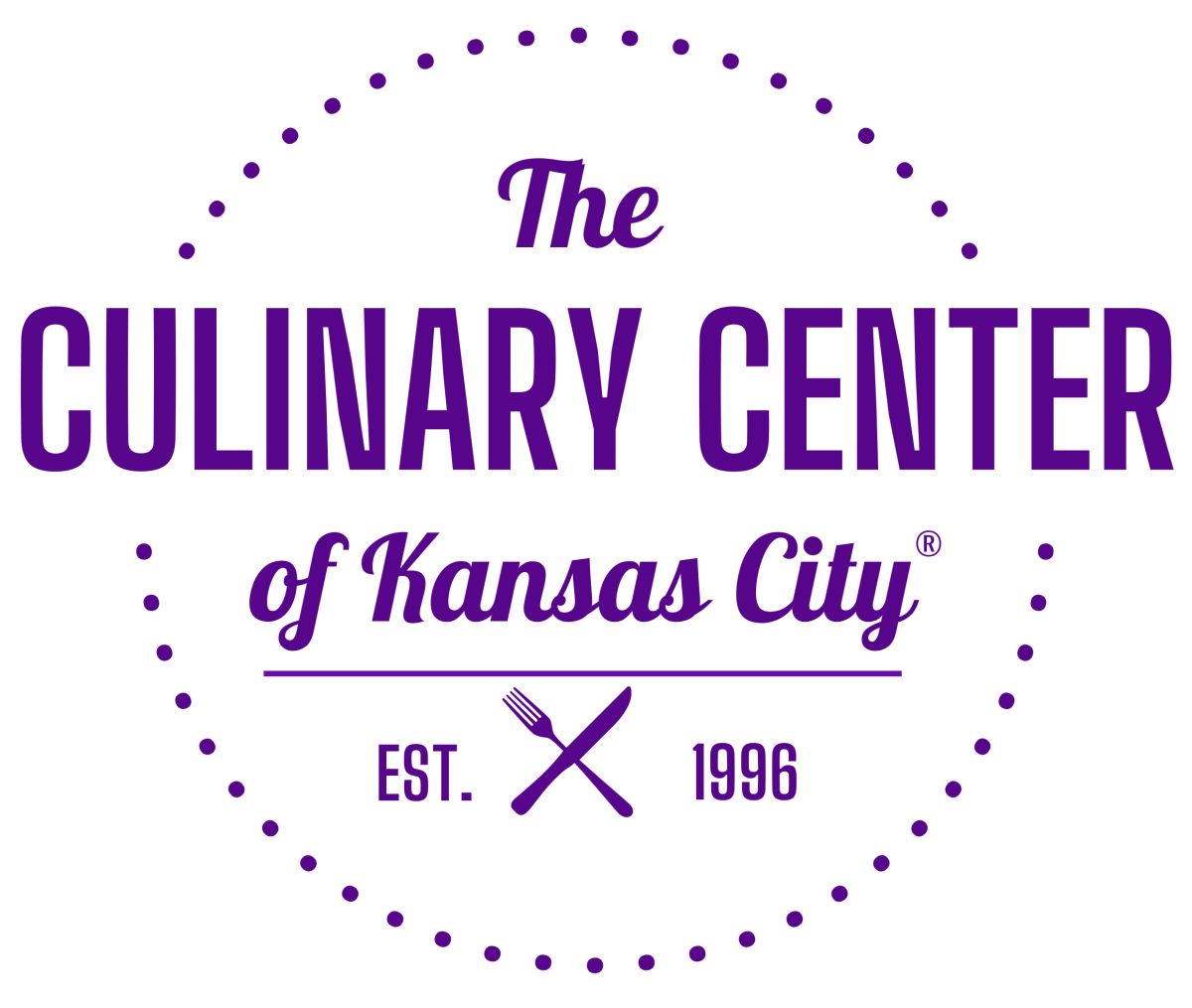 The Culinary Center of Kansas City
7920 Santa Fe Drive, Overland Park, KS 66204
9- WEEK PROFESSIONAL CULINARY ARTS SERIES:
COOKING FUNDAMENTALS FOR THE SERIOUS COOK (beginning 01/08/2024) 
Hands On / Tastings / Recipes & Handouts / Toque / Limited Class Size
6:30-9:30pm for all dates  /  Series Fee-$1,125
Exec. Chef Richard McPeake

SERIES DATES:
Day 1: Mon 1/8 Knife Skills
Day 2: Mon 1/15  Meats
Day 3: Mon 1/22  Seafood
Day 4: Mon…
9- WEEK PROFESSIONAL CULINARY ARTS SERIES:
COOKING FUNDAMENTALS FOR THE SERIOUS COOK (beginning 01/08/2024)
Hands On / Tastings / Recipes & Handouts / Toque / Limited Class Size
6:30-9:30pm for all dates / Series Fee-$1,125
Exec. Chef Richard McPeake

SERIES DATES:
Day 1: Mon 1/8 Knife Skills
Day 2: Mon 1/15 Meats
Day 3: Mon 1/22 Seafood
Day 4: Mon 1/29 Vegetables
Day 5: Mon 2/5 Moist Heat Cooking
Day 6: Mon 2/12 Dry Heat Cooking
Day 7: Mon 2/19 The Mother Sauces
Day 8: Mon 2/26 'Small' Sauces
Day 9: Mon 3/4 Final Dinner

Full Series Description:
This series has become wildly popular with many graduating classes already under our belt. It continues to sell out quickly, so register early. Whether your desire is to build upon your existing skills or jump start your passion for cooking, we promise this professional chef series will change the way you approach your kitchen! Designed after a typical first year of chef training, and taught by seasoned culinary professional, Chef Richard McPeake, this 9-week course will take your cooking skills to a new level. If you're serious about learning to cook… and you think you might look pretty darn good in a chefs' jacket, then join us.

Note:
Students must be age 18+ to attend our Pro Series. (Students ages 16-17 may register if attending with a paying adult.)
Students are required to wear a chef jacket to each class. Available for purchase in our Kitchen Shop if desired.

PRO SERIES I: Individual Class Descriptions

Class 1: KNIFE SKILLS. In this first important class, you'll learn how to identify and purchase knives, maintenance, the anatomy of a knife, shapes, how to hold and feel for balance and proper weight, storage principles, how to hone and sharpen, how to hold a knife properly, rocking and chopping, and the chef's "claw." You won't just be introduced to your knives. You'll receive serious hands-on experience as well as learn the basic cuts using a knife. A class that you can truly build upon

Class 2: MEATS. Excellent chefs know that there are appropriate cooking methods for each cut of meat. The knowledge learned today will be applied to recipes you choose to cook for the rest of your life. Meat identification; preparation techniques; trimming; applications to cooking methods such as roasting, braising, marinating (with and without a vacuum seal); sautéing; grilling; quick cooking and pan searing.

Class 3: SEAFOOD. We will cover the different styles of seafood and the cooking methods that pair with them. You'll learn seafood identification, prepping and trimming for the various cooking methods, freshness testing, proper storage and much more. You'll also learn easy methods for ensuring freshness of buying and cooking shellfish. We'll then learn as we create some fabulous seafood dishes.

Class 4: VEGETABLES. Fundamentals of vegetable cookery including identification, prepping (an essential part of every vegetable dish) and cooking techniques. We'll learn which vegetables are best for the various cooking methods such as sautéing, roasting, glazing, stewing and steaming. All vegetable cooking methods will be covered including blanching and shocking to preserve freshness and color. We'll work together as we make tasting samples of some perfect vegetable preparations!

Class 5: MOIST HEAT COOKING. This class will cover all aspects of moist heat cooking including such techniques as steaming, "en papillote" (in paper), poaching and braising. Once mastered, these methods are extremely easy to apply to various foods. You'll learn which "proteins" are best for each of the methods, proper prepping, cooking and serving techniques. We'll also learn "shallow poaching" and some simple sauce-making skills.

Class 6: DRY HEAT COOKING. This course will teach dry heat cooking techniques such as searing, roasting, broiling and grilling. We'll learn about protein fibers and what happens to them during the various cooking methods. We'll look at which proteins are best for the various cooking methods, and we'll explore some combination methods (such as searing then roasting) and why this works so well. Prepping, cooking, serving, carving, etc.

Class 7: THE MOTHER SAUCES. Tonight it's all about the art of sauce-making as we deconstruct the basic Mother Sauces of Tomato, Velouté, Bechamel, Espagnole and Hollandaise. Along with this knowledge comes preparation of thickening agents and stocks as well as how to use these preparations in dishes. You'll learn in an intensive hands-on setting.

Class 8: "SMALL" SAUCES. You know the Mother Sauces now so tonight we'll build upon that knowledge by teaching how to make some interesting and easy "small sauces." We will learn to deglaze a pan using the drippings and/or wine to infuse flavors. Learn to make and use a beurre manie to finish and thicken your sauce or gravy. All these methods will be taught in a power-packed "hands-on" class.

CLASS 9: FINAL DINNER COMPETITION. It's the grand finale to our Professional Culinary Arts 9-Week Series! Tonight, we'll practice what we've learned throughout the 8 weeks we've cooked together. You and your teammates will cook an upscale dinner using all the techniques we learned. PLUS...you'll learn the art of making a shrimp bisque. We will end the night of celebration with a demonstration of the "Original" New Orleans Bananas Foster dessert! Not to worry, the instructor will be walking the room to give advice and assist.

NOTES:


For series classes: We will gladly give you a full refund if you need to cancel more than three weeks prior to the start of a series. Within three weeks of the start of a series, no refunds or credits will be given. In the event you miss a class in the series, no refunds will be given and it is not possible to make up the class(es) in a future similar series.
If (a) you'd like to sit with another registered guest, or (b) have any food allergies or dietary restrictions, please let us know in the Comments section of your registration after reading our full description of policies and information about classes.
Your registration tells us that you have read through the class description including the age requirements for that particular class.
For Adult Classes: you must be at least 18 years old as of the class date (or as of the first date of the first class of a series)
If you are signing up for a Class Series: Please note that once the series has begun no substitutions will be allowed since the series is designed for the classes to build upon each other. In the event you miss a class in the series, no refunds will be given and it is not possible to make up the class(es) in a future similar series.
Alcoholic beverages will not be available during any Pro Series class.
Our Kitchen Shop Experience™ will be open for browsing prior to class, during any breaks, and after class.
Beginning of dialog window. It begins with a heading 1 called "Waitlist Form". Escape will cancel and close the window. This form does not collect any actual information.
Join Waitlist